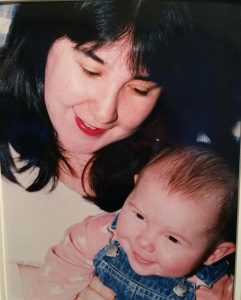 NICOLE SEGUIN, RM
My journey in becoming a registered midwife began when I was accepted into the Ryerson University Midwifery Education Program in 1995. Prior to starting Aveta Midwifery, I practiced in New Westminster, Vancouver, Maple Ridge, and Toronto. I have had the privilege over the years of helping hundreds of women birth; and hundreds of babies into the world both at home and in hospital.
I believe birth is one of the most powerful, life changing events a woman experiences and it is an honour to be included in that experience. One of the most enjoyable parts of my job is when I can help to make that experience a wonderful one for all involved. I believe strongly in the model of informed choice decision-making and feel my job is to empower you with knowledge and choices about your care. There is no one way to birth. You should feel comfortable and supported in your birth and all aspects of care.
I am a graduate of the Ryerson University Midwifery Education Program and am an experienced prenatal educator and breastfeeding specialist. In my full-time practice in Ontario, prior to moving to BC I worked largely with women new to Canada and women facing a variety of other challenges in their lives.
Before becoming a midwife I worked as a Community Health Worker for over 10 years with the Regent Park Community Health Centre located in Toronto. My work focused on working with families around issues of poverty, housing, food and income access. Midwifery became a natural extension of my desire to work with women and their families, respect their voices and choices, and work in the health care field.
I am also the mom of two wonderful kids, Cory and Molly. Both were born into the caring hands of midwives and my birth experiences with them strengthened my desire to become a midwife. My first child was born at home, the second in the hospital. My personal and professional experience is extensive and I look forward to sharing it with you as your midwife.
---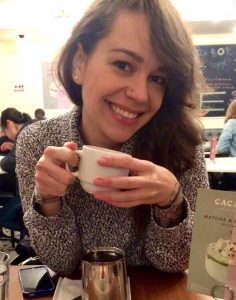 DANA STEKOLIN, RM
Growing up a daughter to a nurse-midwife, the art of catching babies has always fascinated me. Learning a lot from my mother's old books, I have grown to be passionate about pregnancy and reproductive health. From a young age, I knew midwifery was just the career for me, and so I worked hard to achieve that goal. Originally from Coquitlam, British Columbia, I moved to Ontario to obtain my midwifery degree. I graduated from the Midwifery Education program at McMaster University, and I am extremely excited to be back in beautiful B.C and working alongside the wonderful midwives at Aveta.
Before being accepted to the program, I had volunteered as a Doula and took courses in Global Women's Health and Aboriginal Studies to expand my horizons and better prepare myself for the road ahead. Throughout my 4 years in university, I have had the opportunity to complete many different clinical placements across Southern Ontario; as well as to work with the amazing individuals at Maxxine Wright Community Health Centre in Surrey, B.C. I have also volunteered with the University's Queer Student Community Centre, where I provided an open space and peer support to all LGBTQ students who accessed the space. Throughout my education, I organized home-birth info nights, provided prenatal classes and information sessions about midwifery to youth and new-comers,.
Being fluent in English, Russian, and Hebrew, has given me the privilege to connect with people of different backgrounds, and to help enrich the care they receive. It is a core belief and a passion of mine to provide people with choices to ensure their care is personalized and caters to their unique needs. Pregnancy, birth, and parenthood are one of the most intimate, humbling, and vulnerable stages in peoples lives. They are times when individuals should be supported, empowered, and respected for their wishes. Every story is unique and sacred and it is an honor to share a part in it. I am looking forward to being welcomed into your journey and taking part in your holistic care here at Aveta Mdiwifery.
---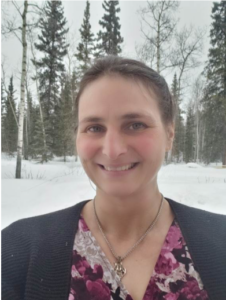 CHRISTINA KAISER, RM
I first realized that Midwifery was a profession when I was 17 and knew immediately that this was what I wanted to do with my life. Born and raised in Germany I completed my Midwifery training there in 2000 and moved to Whitehorse, Yukon, the same year. I practiced midwifery there in a solo practice until April 2021 when after decades of lobbying regulations for midwives finally came into effect. I completed the IEMBP (Internationally Educated Midwives Bridging Program) at UBC in September 2021 but cannot work in the Yukon yet due to differences in the regulation. It is with gratitude and excitement that I am joining Aveta Midwifery as a locum.
Midwifery to me encompasses holistic, individual care throughout the childbearing year. I value building relationships and trust and aim to always be open minded, attentive, and empathetic while empowering families with knowledge. A focus in my practice is promoting evidence-based care and strong advocacy for facilitating informed choice. I am passionate about caring for all families and always amazed at how much I learn from each family I have the privilege of caring for. I have extensive experience in and particularly enjoy supporting the breastfeeding family, and finally decided to take the exam to certify as an IBCLC (International Board-Certified Lactation Consultant) this spring. I can provide care in English and German, but also speak some French, Italian and Spanish. I am honoured to be allowed to be part of your parenting journey.
When not working as a midwife I live in the Yukon where my husband and I are busy raising six kids (some are grown up already) and different animals on our little homestead or you can find me cooking, baking or growing food in my large garden. I love the outdoors, skiing, hiking, canoeing, hunting and fishing when there is any time left over.