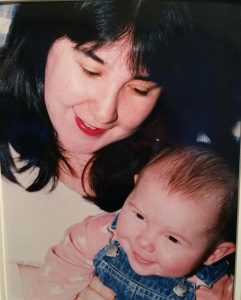 NICOLE SEGUIN, RM
My journey in becoming a registered midwife began when I was accepted into the Ryerson University Midwifery Education Program in 1995. Prior to starting Aveta Midwifery, I practiced in New Westminster, Vancouver, Maple Ridge, and Toronto. I have had the privilege over the years of helping hundreds of women birth; and hundreds of babies into the world both at home and in hospital.
I believe birth is one of the most powerful, life changing events a woman experiences and it is an honour to be included in that experience. One of the most enjoyable parts of my job is when I can help to make that experience a wonderful one for all involved. I believe strongly in the model of informed choice decision-making and feel my job is to empower you with knowledge and choices about your care. There is no one way to birth. You should feel comfortable and supported in your birth and all aspects of care.
I am a graduate of the Ryerson University Midwifery Education Program and am an experienced prenatal educator and breastfeeding specialist. In my full-time practice in Ontario, prior to moving to BC I worked largely with women new to Canada and women facing a variety of other challenges in their lives.
Before becoming a midwife I worked as a Community Health Worker for over 10 years with the Regent Park Community Health Centre located in Toronto. My work focused on working with families around issues of poverty, housing, food and income access. Midwifery became a natural extension of my desire to work with women and their families, respect their voices and choices, and work in the health care field.
I am also the mom of two wonderful kids, Cory and Molly. Both were born into the caring hands of midwives and my birth experiences with them strengthened my desire to become a midwife. My first child was born at home, the second in the hospital. My personal and professional experience is extensive and I look forward to sharing it with you as your midwife.
---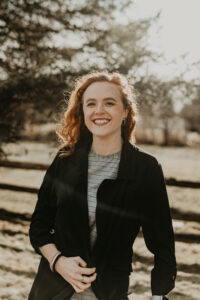 Hailea Caldwell, Registered Midwife
My name is Hailea (pronounced hay-lee in case you were wondering). I was born in North Vancouver and raised not too far away in South Delta. I completed my midwifery degree with McMaster University
in 2023 and am excited to be moving back home to BC and joining Aveta Midwifery.
Before happening on midwifery, I received my bachelor's degree in music and psychology from Bishop's University in Quebec and I am always looking for a way to incorporate music into midwifery care. Growing up I always knew I wanted to help others and work in healthcare, I just didn't quite know in what way. I was lucky enough to stumble upon midwifery one day in my final year at Bishop's when I overheard two people talking about midwifery and what the schooling entailed. After learning more about the profession and the midwifery philosophy of care, all my indecision of what to do next went away and I knew that midwifery was the right path for me. I was excited to start a career in an amazing profession. Throughout my midwifery degree I completed placements in both smaller communities and larger centres throughout Ontario. With my final year in Collingwood, which was like my 'mini-BC'.
In my spare time I love hanging upside down doing handstands, –I have done handstands in over 17 different countries! I also love playing the piano, going on walks, doing yoga and spending time with my family and friends. Thank you for welcoming me into your community, I look forward to being a part of your birth story!