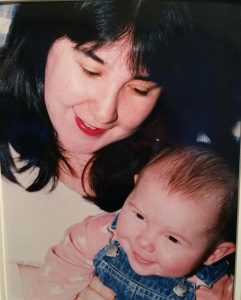 NICOLE SEGUIN, RM
My journey in becoming a registered midwife began when I was accepted into the Ryerson University Midwifery Education Program in 1995. Prior to starting Aveta Midwifery, I practiced in New Westminster, Vancouver, Maple Ridge, and Toronto. I have had the privilege over the years of helping hundreds of women birth; and hundreds of babies into the world both at home and in hospital.
I believe birth is one of the most powerful, life changing events a woman experiences and it is an honour to be included in that experience. One of the most enjoyable parts of my job is when I can help to make that experience a wonderful one for all involved. I believe strongly in the model of informed choice decision-making and feel my job is to empower you with knowledge and choices about your care. There is no one way to birth. You should feel comfortable and supported in your birth and all aspects of care.
I am a graduate of the Ryerson University Midwifery Education Program and am an experienced prenatal educator and breastfeeding specialist. In my full-time practice in Ontario, prior to moving to BC I worked largely with women new to Canada and women facing a variety of other challenges in their lives.
Before becoming a midwife I worked as a Community Health Worker for over 10 years with the Regent Park Community Health Centre located in Toronto. My work focused on working with families around issues of poverty, housing, food and income access. Midwifery became a natural extension of my desire to work with women and their families, respect their voices and choices, and work in the health care field.
I am also the mom of two wonderful kids, Cory and Molly. Both were born into the caring hands of midwives and my birth experiences with them strengthened my desire to become a midwife. My first child was born at home, the second in the hospital. My personal and professional experience is extensive and I look forward to sharing it with you as your midwife.
---
Natasha Patrick, 3rd Year Midwifery Student UBC Midwifery Program
Hello, and thank you for the warm welcome at Aveta Midwifery. My name is Natasha, and I am a third-year midwifery student at the University of British Columbia. This year, I will be learning from my preceptor Nicole Seguin, and the team of midwives at Aveta Midwifery. I look forward to getting to know you better, and I want to thank you for sharing your maternity care journey with me! I am very grateful for the experiences we will have, and the knowledge I will gain from you and your families.
Originally, I was born and raised in Winnipeg, Manitoba. At the end of 2017, I moved to British Columbia, and I have called it home ever since! Previously, I studied criminology in university, and I have worked in the social services field as well as in criminal justice.
My passion for midwifery was ignited while working as a patrol officer in a Manitoba hospital. One of my duties was to work in the women's hospital which is where I was introduced to the birthing world. This was the first place I had exposure to midwifery and from that point on I knew I wanted to be a part of maternity care!
In my spare time, I enjoy playing ringette as a goaltender, kayaking, repurposing items and exploring BC.
I look forward to seeing you soon,
Natasha